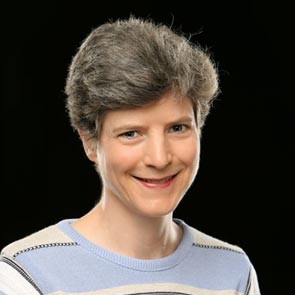 violin, viola, cello, bass, instrumental conducting, CHILDREN'S MUSIC
M. Ed., B. S.
BECCA GROVE is Program Director of our Department of String Studies at MMA. She also served as Associate Professor of Music in the Department of Instrumental Studies at Bob Jones University as a string faculty member for 25 years. She holds the degrees Masters of Education and Bachelor of Science in Music Education from BJU.
Becca began teaching private violin lessons in high school. She enjoys seeing the small weekly successes of her students—whether they are playing "The Snake Charmer" or the Mendelssohn Violin Concerto. Becca currently teaches university string pedagogy classes, private violin, and viola lessons; coaches chamber groups; and supervises the BJU String Instrument Repair Shop. She has also operated a successful private studio.
As a conductor, Becca has directed the Bob Jones Middle School Orchestra, which receives Superior ratings in the Music Educators National Conference (MENC) Concert Festival, and the BJU Junior Music Camp Orchestra. She also directs the Youth String Ensemble at her church. Becca has mentored and coached many future string teachers as conductor.
As adjudicator, Becca has judged both locally and nationally in MENC Solo and Ensemble Festivals, MTNA High School Scholarship Contests, and American String Teachers Association (ASTA) Competitions. She remains active professionally, having participated in the Starling-DeLay Symposium on Violin Studies at Julliard, and attended master classes with David Kim (concertmaster of the Philadelphia Orchestra) and Brian Lewis (David and Mary Winton Green Chair in String Performance and Pedagogy at the University of Texas at Austin). Becca is a lifelong learner, eager to share new insights with her students.
As a performer, Becca has appeared regularly as orchestral violinist and violist with the BJU Symphony Orchestra. Having performed many of the major orchestral works, including symphonies, operas, and oratorios, she is equally at home in solo violin and chamber repertoire. Becca's recordings as orchestral performer appear on The Wilds, BJU, Sacred Music Services, Lorenz, and Pinner Publications labels. Her published sacred arrangements for violin and piano, and string quartet are available from Lorenz and Pinner Publications. She enjoys sharing sacred music in her church as violinist.
Becca says, "My goal in teaching as a servant is to be gentle, patient, apt to teach, and in meekness to instruct my students to be the best and most Christ-like musicians they can be (II Timothy 2:24–25)."